Skip to content LUXURY PRIVATE JET PACKAGES
BESPOKE PRIVATE JET PACKAGES BY AIR CHARTER SERVICE TRAVEL & CONCIERGE


Embark on some of the world's most memorable experiences with ACS Travel & Concierge. Our tailor-made packages take luxury travel to another level, from romantic desert-island escapes to VIP event hospitality and everything in between.
Choose from our handpicked selection of packages or be inspired to create a bespoke itinerary designed by you. Our private jet packages give you the flexibility to discover remote destinations or create itineraries not available on scheduled routes. We can also access the most coveted accommodation and arrange exclusive insider-access local experiences, creating a truly unique and unforgettable trip.
Let us unlock a world of travel. To book a package or discuss creating a bespoke itinerary, call our dedicated Travel & Concierge team now on
020 8335 1070.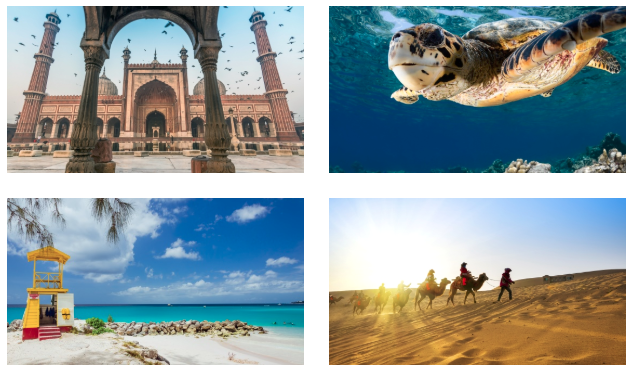 Ultimate Central America
Uncover some of South America's most spectacular destinations on this incredible safari to Guatemala and Belize, travelling in style by private jet throughout and staying in a range of luxury wilderness eco-lodges owned by Hollywood director Francis Ford Coppola.
Ultimate Venice
Discover Venice in ultimate style on this four-night break, flying-in by private jet and staying in one of the city's most luxurious hotels before returning to London on the iconic Venice Simplon-Orient-Express – staying in one of the train's fabulous new Grand Suites.
Ultimate Australia
Explore Australia's incredible natural landscapes on the adventure of a lifetime Down Under with this amazing 13-night package, flying by private jet throughout and staying in a range of world-class luxury retreats.
Ultimate Puglia
Discover Puglia in southern Italy on this four-night Mediterranean adventure, flying in by private jet and staying in a magnificent villa at the Borgo Egnazia luxury resort.
Canada's Three Coasts by Private Jet
Discover Canada's extraordinary natural beauty on this coast-to-coast adventure, flying by private jet throughout and staying in a range of luxury retreats.
Ultimate Grand Prix: Spain & Monaco
Combine two of the world's most prestigious Formula One races – the Spanish Grand Prix and Monaco Grand Prix – on one incredible trip.
Ultimate fashion tour of Europe
Rub shoulders with the fashion elite in London, Milan and Paris this February during Europe's most hotly anticipated fashion weeks.
Exhilarating Heli-Skiing Packages
Thrilling helicopter rides, fresh powder, breath-taking landscapes and luxurious chalets – take skiing to the next level with a tailor-made heli-skiing package
Ultimate China
Delve into China's rich history and exotic culture on this incredible tour, flying by private jet throughout and staying in coveted hotels from luxury brands like Peninsula and Aman.
An exotic Indian adventure
Discover India's most iconic sights in unrivalled style on this luxury tour, flying by private jet throughout.
Exclusive Russia Packages for Summer 2018
With all the upcoming sporting action, Russia is set to be the travel hotspot of summer 2018.
Embark on the ultimate African adventure
Uncover Southern Africa's wildlife-rich wilderness on our 14-night safari adventure through some of this rugged region's most inspiring destinations.
An Unforgettable Lapland Experience
Spend a magical Christmas in Lapland with our four-night adventure in northern Finland, including snowmobiling to the Northern Lights, a husky sled ride, and a visit to Santa.
Hit the slopes in style at our ultra-luxurious ski chalets
Embark on a magical winter retreat with our seven-night luxury skiing packages, available throughout the winter season.
Cultural Wonders of Aman Venice & Montenegro
This seven-night private jet package brings together two of Europe's most sensational destinations with Aman's signature understated luxury.
Gastro tour of Rioja, San Sebastian & Bordeaux
This gastronomic journey includes tasting Rioja's finest wines, Michelin-starred dining in San Sebastian and a private vineyard tour in Bordeaux.
Private jet to private yacht on the Cote D'Azur
Fly into Nice by private jet for a seven-night cruise of the French Riviera, dining on Michelin-starred cuisine and diving in turquoise waters.
Exclusive private villa on the Dalmatian Coast
Discover the idyllic coast from one of Dubrovnik's most exclusive private residences, complete with personal chef and vintage wine cellar.
Ultimate luxury in the Maldives
Arrive by private jet for a 10-night escape with Soneva Resorts, including two spectacular desert-island retreats and a luxurious yacht cruise.
Many of the flights and flight-inclusive holidays on this website are financially protected by the ATOL scheme. But ATOL protection does not apply to all holiday and travel services listed on this website. Please ask us to confirm what protection may apply to your booking. If you do not receive an ATOL Certificate then the booking will not be ATOL protected. If you do receive an ATOL Certificate but all the parts of your trip are not listed on it, those parts will not be ATOL protected. Please see our booking conditions for information, or for more information about financial protection and the ATOL Certificate go to: www.atol.org.uk/ATOLCertificate

NEED MORE INFORMATION?
Tell us your requirements and one of our charter experts will send you a quote.
BUAT PERTANYAAN SEKARANG
CARTER PER TAHUN

CAKUPAN GLOBAL

LAYANAN PRIBADI

BERAGAM PESAWAT
SELECT UP TO MORE -
YOUR SELECTED AIRCRAFT ARE READY TO COMPARE
COMPARE NOW
PENGELOLA AKUN BERDEDIKASI
TANPA SYARAT
25 TAHUN PENGALAMAN
SIAGA 24/7